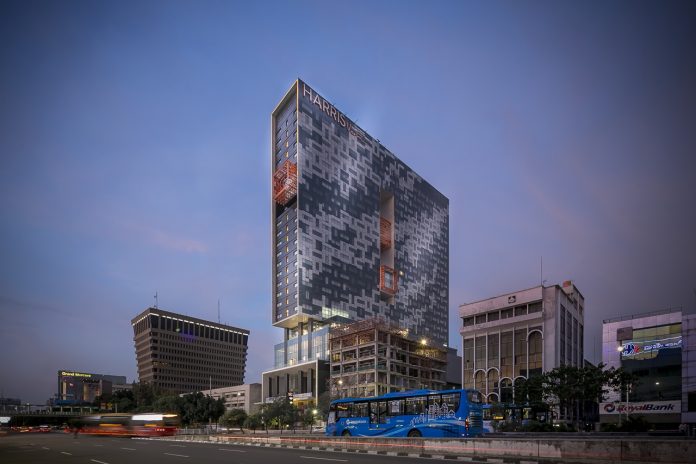 TAUZIA Hotels baru-baru ini menerima 24 Certificate of Excellence dari TripAdvisor untuk berbagai merek hotelnya, mulai dari hotel bujet, ekonomi, kelas menengah, kelas atas, hingga hotel butik, yang tersebar di Indonesia. Untuk menerima penghargaan ini, hotel-hotel tersebut harus memiliki rating setidaknya 4 dari 5 sebagai angka tertingginya, dengan ulasan yang didaftarkan di TripAdvisor setidaknya kurang dari 12 bulan.
Certificate of Excellence ini sendiri diberikan kepada sekitar 10 persen dari total pebisnis yang terdaftar di TripAdvisor. Saat pejalan melihat stiker atau sertifikat ini dipajang, mereka dapat segera mengetahui bahwa hotel tersebut memiliki rekam jejak yang menawarkan pengalaman kualitas tinggi bagi para tamunya.
"Adalah sebuah kebanggaan dan kegembiraan bagi kami dapat mengumumkan 24 hotel dari berbagai merek hotel TAUZIA, termasuk POP Hotels, YELLO Hotels, HARRIS Hotels, HARRIS Vertu Hotels, dan Label Preference, menerima Certificate of Excellence 2018 dari TripAdvisor," kata Irene Janti selaku Direktur Pemasaran TAUZIA Hotels. "Kami sangat bersyukur kepada setiap tamu yang sudah meluangkan waktunya untuk mengakui kerja keras dan dedikasi dari masing-masing hotel dan mendukung kami sehingga dapat menerima penghargaan ini," imbuhnya.